The Target Data Breach Low Down
Who was affected?
40 million credit and debit card customers who had used their cards at any U.S. Target store between November 27 and December 15 2013. Target's online website was not affected.
What information was taken?
Hackers stole customer Names, Credit or Debit Card Numbers, Expiration Dates, and CVV Codes.
What could happen?
The customers' card data could be used to make counterfeit credit or debit cards and used at any store nationwide. For Debit cards, if the PIN was also stolen, then fraudsters may be able to withdraw cash from ATMs.
What should affected customers do now?
Keep a close watch on your credit and debit card statement or check your online card account on a daily basis. If you see any fraudulent activity, contact your bank or card provider immediately. Also, check your credit report periodically by visiting AnnualCreditReport.com or call 1-877-322-8228 to request for one. You can also set up fraud alerts through the credit reporting agencies, Equifax, Experian and Transunion.
For more about the Target data breach, read it here.
Credit Card Merchant Compliance Needs to be Followed Strictly or Merchants Risk Losing their Customers and their Data.
There are very good reasons that credit card merchant account issuing companies have strict compliance rules. There are very good reasons why merchants need to follow compliance regulations and be audited on a periodic basis. All compliance regulations and security audits are geared toward protecting consumer credit card data from the multitude of ways that consumer data can be stolen and then fraudulently used. The recent data breach at Target during the November and December 2013 holiday shopping season affected some 40 million Target customers. The breach revealed Target's bad practice of storing card information that should not have been stored. Retailers can store customer card numbers and expiration but are prohibited from storing the CVV codes. They were not following compliance regulations when they decided to store CVV codes. CVV codes are the 3 or 4 digits on the reverse side of a credit card. So, its possible that when the data breach happened, hackers had everything they needed to replicate credit cards with the stolen data and then sell the credit cards on the internet to fraudsters. Target says that there is no indication that the CVV codes were also stolen, but it's hard to say for sure either way.
Learn about some basic Rules To Follow As A Merchant Account Holder. Click the link to read more.
Weak Credit Card Security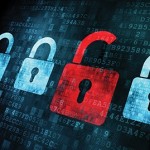 Weak credit card security is a major reason for credit card data thefts. The U.S. is the favorite target for hackers wanting to steal credit card data. That's because U.S. credit (and debit) cards are using ancient technology to store data. Current U.S. credit cards rely on easy-to-copy magnetic strips that store all the cardholder's data. It's not a very secure method of storing data in the 21st century. If they are then able to access your laptop or computer using this data, then there is a chance that corruption towards your SSD's and hard drives can happen. Using companies like DriveSavers can help you recover this, and then you will be able to up your security for any future needs. That is the reason most other countries have switched to using EMV credit cards that have a digital chip embedded into the card to store cardholder data. EMV cards with chips can have their data stolen, but thieves cannot use the stolen data to replicate cards and use them as easily as non EMV cards. The electronic chip generates a unique code every time it is used. That makes it very difficult for criminals to replicate the card and so they generally don't bother. The U.S. is also starting to adopt EMV cards because of their good security. But adoption is very slow as explained in my previous post here.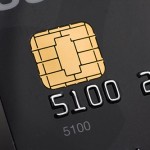 Credit card companies are slowly replacing the old magnetic strip credit cards with EMV cards with digital chips. The industry has set a deadline of Fall of 2015. It will slowly happen, but retailers worry that card companies will not go with the best security possible. Like for example, mandating the use of a Personal Identification Number( PIN) with EMV cards, instead of just a signature. A signature is not exactly a great way to authenticate and can easily be forged. A PIN number on the other hand is much more difficult or next to impossible to simply guess.
Be aware about your credit and debit card security. Talk to your bank about issuing you EMV cards. Currently most, if not all, banks do issue EMV Cards to customers who travel often. There is no reason you can't get one too.
Also, read about Protecting Yourself From The Most Prevalent Types Of Credit Card Fraud. Click the link to read more.
For more information on credit cards or any related processing services, Access Payment Systems will gladly help to educate your business or give advice on the current structure you are using. Contact Us today.
[social_web_link][/social_web_link]
Some of our Services include:
Access Payment Systems third generation Virtual Terminal sets the bar in the electronic payments industry. This includes accepting credit cards, electronic checks, verifying checks/ACH payments & verifying one's identity in real-time. All in one system.
Access Payment Systems eCommerce payment solution is a high-capacity modular payment processing platform designed for maximum flexibility and availability. Known as PaymentsGateway, it enables merchants to process single or recurring credit card, debit and electronic check transactions in real-time, batch mode or automated recurring billings.
Access Payment Systems provides a variety of equipment from all the popular equipment manufacturers to handle both credit card and check transactions including all terminal types, check imagers, readers, printers and more.
The Transporter, a tool provided by Access Payment Systems provides an extensive feature set and intuitive design to automate your electronic batch processing. Overall development time is significantly reduced, creating a professional, seamless solution for batch processing credit card and ACH payments.
Access Payment Systems helps non-profit, faith-based and charitable organizations accept donations for credit card and electronic checks and maximize revenue opportunities by offering donation payment options that make it convenient and easy to make donations, in a safe and secure way.