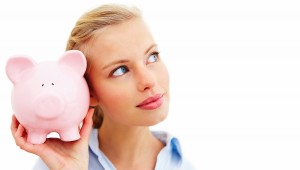 Access Payment Systems offers one of the most advanced and efficient ways to collect NSF Checks. We call it DirectRecovery or better known as Electronic Check Collection (RCK). Would you desire to spend less time on NSF Checks, pay less in NSF Bank Charges, have more success in Collecting Bad Checks, Collect Bad Checks quicker, receive 100% of Collected Bad Checks and even get paid money on Collected NSF Checks? By using a variety of fully electronic collection techniques Access Payment Systems can provide you with a higher collection ratio (typically 85%) in addition to the quickest funding available today. All for Free!
How Does Electronic Check Collection Work?
Electronic Check Collection or also known as RCK is not the same as Traditional Collections since no formal communication happens between us and your client. In fact, your clients won't even know it is happening until the funds have been debited from their bank account. Instead of your bank presenting the paper check twice and then returning the bounced check back to you, your bank is instructed to forward the NSF Check directly to our DirectRecovery processing center after the first presentment. We then convert the NSF Check to an electronic payment or officially known as an ACH or EFT. Paper checks can only be presented twice but when the bad check is converted to an electronic payment this allows it to be presented a total of three times. Once the NSF Check is converted we monitor the account for any activity and then debit the checking account electronically when appropriate. If collected you will receive 100% of the NSF Check collected and be paid on the NSF Check in one week after collection.
Stealth NSF Check Collection
The key to Access Payment Systems success with DirectRecovery (Electronic Check Collection) is our Electronic Account Monitoring System (EAMS). With EAMS, we are able to ping or query a checking account to find out when it returns to a positive balance or has sufficient funds to cover the NSF Check. With a positive response, we then electronically debit the checking account for the amount of the NSF Check and then forward funds from successfully collected items to you electronically. This 100 percent electronic process not only substantially increases the chances that your funds will be recovered, but it also saves your customer from the embarrassment of paying you in person, or the aggravation and ill-will caused by receiving harassing phone calls, letters or other typical collection methods.
Refunds on Bank NSF Check Fees?
Not only can Access Payment Systems provide DirectRecovery to you FREE of charge, but with our generous rebate program, we'll actually pay you to let us collect your NSF checks. How does this work for Electronic Check Collection? After successfully collecting 100% of the face value of your check, Access Payment Systems will charge the check writer a fee equal to the maximum allowed by state law. If collected, your business will be rebated a portion of the State NSF Check Fee, which can be used to offset your bank charges. Since the amount we rebate to you is sometimes greater than your bank fees, this can actually become a revenue-generating resource for your organization.
Online Check Collection Reporting in Real Time
DirectRecovery offers a variety of reporting options to view the status of your bounced checks being collected. The reports for Electronic Check Collection include Received Items, Funding Report and Funded Rebates. Within these reports you have options to narrow information down to items such as Uncollectable, Funded, Recalled, Review, Legal, EAMS, Scheduled, Settling, Collections, Returned, Pending and Paid. If you have multiple divisions or locations you can also narrow activity down to these options and also search by date.
Traditional Collections as a back up
In the event that we are unable to collect the bounced check electronically, Access Payment Systems offers a traditional attorney-assisted collection option for those NSF Checks that either don't meet electronic collection standards or were unsuccessful during the electronic collection phase. This attorney-assisted collection option is also completely free. You will receive 100% of the checks face value on all items that are successfully collected.
Call Access Payment Systems today at (877) 410-8447 or submit an inquiry from our Contact Us page.