Electronic Donations Processing For Faith-Based & Charitable Organizations
Access Payment Systems understands the traditions in accepting donations today is just as important as ever. However, times have changed and so has the way donors give. Today's non-profit organizations and contemporary faith-based churches or ministries can maximize their revenue opportunities by offering donation payment options that make it convenient and easy to make donations, in a safe and secure way.
In many cases, nonprofit organizations struggle to move in the direction of accepting credit cards and electronic checks out of fear that the process maybe too cumbersome or even worth doing. Unfortunately, in this day and age not offering your potential donors every ability to give money will negatively affect the amount of donations you receive. Especially if donors come to your website and want to donate but discover they have to send in a check or print out a form to fill out and mail in with their credit card donation information. This loses donors interest quickly.
Electronic Payments for Donating is the Answer
Access Payment Systems has a simple yet robust solution for faith-based and charitable organizations. Using our Electronic Donations Processing solutions and thus accepting eChecks (ACH), credit cards or debit cards, you can increase the likelihood that your donor will give. Another convenience your donors will enjoy is automated giving. This option allows recurring donations to be set up in advance, eliminating the need for potential donors to manually make donations each month. This helps the on-going struggle with donor retention.
Access Payment Systems is your single source for accepting all forms of charitable payments. Whether you need one, all or a combination of our products and services, we can provide the most economic, efficient and user-friendly donation processing system available today. With Access Payment Systems, you can process all forms of payments through one simple system.
The Benefits of Electronic Donations Processing
Lower maintenance of givers by 85 percent or more
Use one efficient transaction system for all donations processing
Accept all credit card types and electronic checks
Accept single donations, future donations or automated recurring donations
Reduce the need for paperwork and manual processing
Customize your E-Giving system to match the look and feel of your existing site
Create specific donor fields to keep track of where donations go
Complete control of E-Giving maintenance for administrator
Robust reporting including daily giving, future giving, future expiring credit cards, rejected cards or eChecks with a variety of options to narrow reporting into specific categories.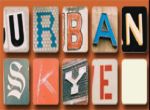 Accepting donations electronically for both credit cards and electronic checks has opened up our donation options dramatically (and we've found that our younger donors demand it). We've certainly been impressed with the product, but most impressive has been the personal attention we've received. They take customer service to a whole new level and I happily endorse them.
Dave Meserve – President, Urban Skye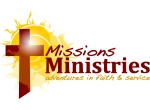 Access Payment Systems made accepting donations with credit cards and electronic checks easier for us and our donors plus the automated features are priceless. Even better is what we pay for transactions. We definitely saved money compared to PayPal. Combine all this with a wonderful customer service experience each time we need anything, which isn't much. We truly value Access Payment Systems as partner with us and look forward to working with them in the future.
Marilynn Deines, Book Keeping, Missions Ministries
Stop procrastinating and collect more donations now by using our electronic donations processing solution. Call Access Payment Systems at (877) 410-8447 or go to Contact Us to fill in an inquiry form.