Any business wanting to accept credit or debit card payments from customers will need to apply for a merchant account. A high risk merchant account is simply a merchant account for businesses deemed "high risk".  While a high risk merchant account can be difficult to procure, for some businesses it is the only alternative if they want to accept credit or debit payments. Here are a few factors that might cause a company to be deemed high risk.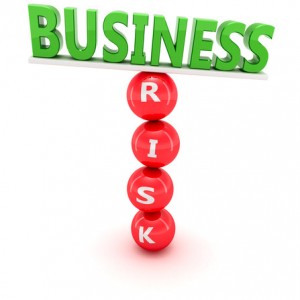 Poor personal credit – If the owner or guarantor of the business has poor personal credit, the business itself will likely be considered a high risk. After all, merchants suppose if an individual has difficulty in maintaining their personal finances, that will likely translate into poor business decisions as well.
Black listed – If a business has been black listed by credit companies it is likely to end up on the TMF (Terminated Merchant File) or MATCH lists. This is a list of merchant accounts that have been closed down by their processing bank on negative terms.
Expensive items – Businesses like custom furniture companies, custom auto part companies, etc. are deemed high risk because their merchandise is unique and rather expensive.
Future products – Any business that is associated with vacation planning may be considered a high risk business.  Most of these companies sell products for future use: car rentals, hotel rooms, airline reservations, etc.
High chargebacks – Your company may not have high chargebacks, but if you work in an industry that does, you may be labeled high risk.
Automatic membership billing – Businesses that require automatic membership billing (i.e. gym memberships) are typically considered high risk.
Other key words – If you deal with firearms, gambling, mail order, online ordering or adult products you will likely also be considered a high risk company.